The British Heart Foundation
Business-grade connections for remote staff could be the answer to cutting costs and excelling in the new working environment
UK businesses have adapted enormously since the Covid-19 pandemic hit. Almost overnight, they were forced to send workforces home and establish new remote working protocols. So much about the infrastructure, processes, operations and technologies we relied on was forced to change and now looks unlikely to return to 'normal' anytime soon.
Many industries have suffered as their business ground to a halt while everyone remained indoors, and despite the loosening of lockdown restrictions, businesses are now faced with the economic aftermath of the pandemic, described by Chancellor Rishi Sunak as a 'recession like we've never seen'. This is undoubtedly a challenging time for business leaders, but its not all gloom and doom. For some, the pandemic has thrown up new opportunities and presented new ways of working that they would have been reluctant to accept if they had not been forced into trying them by lockdown. For example, Chief Executive of Barclays Bank, Jes Staley, made headlines a few weeks ago by speculating that having thousands of workers in expensive offices may be a thing of the past, and the bank is reviewing its 'location strategy' long term in the light of its operations during the pandemic.  So if a Big Five bank like Barclays can see the benefits of embracing remote working for its 70,000 global workforce, why not consider a similar model for your business?
We've all faced the frustrations that go with home-working; worries about security, frozen video conference screens and lack of speedy resolutions to connectivity issues, but for weeks now desks have remained empty while teams worked from home, highlighting that it is possible to collaborate closely with colleagues without being in the same location. So how about a bit of new thinking for the 'new normal'? Rather than looking to return to a centralised future and maintaining expensive offices, let's focus on a new solution: business-grade connectivity for homeworkers.
It's becoming increasingly clear that outlay on physical office space is better spent elsewhere. Empowering homeworking through business fibre lines for remote workers is an ideal strategy for UK businesses looking to save money and excel in the new normal. Installing business-grade connections for staff will cut OpEx and remove the common frustrations homeworkers experience with their residential connections. Of course, this is a major change in mindset but as our lockdown experience has proved we can adapt much more quickly than we thought possible when change is forced upon us. So now is the time to capitalise on the lessons we have learnt during the pandemic.
Investing now will put you ahead of the game in terms of connectivity and cost efficiencies, but let's not forget the reason we were locked down in the first place. While COVID-19 remains an issue remote working is the best way to protect the health of staff and protect your business against an uncertain future.
Already a number of cities in the UK have had restrictions re-imposed and it is likely that the winter will bring a new wave of chaos. Let's face it, humans are sociable creatures so I can't see the office disappearing altogether but creating a workforce that can operate without one, certainly seems like the future.
For more information, get in touch with the VCG team today.
Are residential connections up to the strain of supporting homeworking in the long term?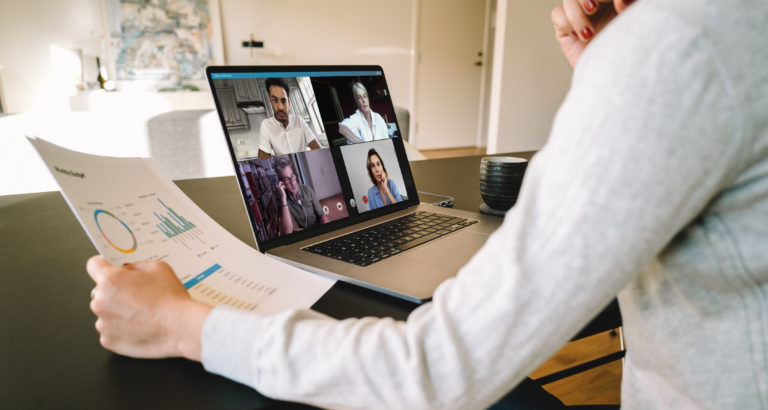 With numbers of people now being asked to work from home regularly, inevitably making vastly increased usage of high-quality video services as well as video-on-demand, there are genuine concerns that overloaded networks will not be able to cope.
For months now we have all endured the frustrations of carrying out business operations over residential connections. We've dealt with the bandwidth battles, the security issues and the downtime that takes forever to resolve.
But is this any way to run your business in the long-term? Not if you need the same kind of reliable, superfast connection you enjoy in the office. Now that homeworking has become the new reality for the foreseeable future, your business and employees, deserve better.
Since the start of lockdown, the internet has become noisier than ever. Figures from service providers show a 30% daytime uplift in internet traffic and a 10% rise in demand for voice as more and more people connect from home, at a minimum. The truth is there is a reason why business broadband connections exist. Business fibre is the only connectivity that can reliably, securely, and cost effectively keep businesses running, so why not use it for your home workforce?
A business-grade internet connection is arguably more important now than it was when we were working at the office. The good news is, however, that it is now possible to access business-grade fibre connectivity for your homeworkers. The even better news is that it is not only cost-effective but may lead to operational savings in the long-term, when you consider all the benefits. One of the main benefits of a line that's utilised just for business is that your employees will no longer be faced with sporadic bandwidth issues from sharing their connections with the rest of their household.
Media hungry content creators and businesses that demand 100% uptime may even adopt a premium business connection, such as a leased line, where traffic is not shared with any other user, ensuring that business-critical applications such as VoIP, video conferencing and email perform at the absolute best.
With the vast amount of data that we now share and handle online, security is a major consideration. So, don't leave your business vulnerable.
Business internet packages typically come with one or more static IPs. This is an important feature for business connectivity because it's easier for Domain Name Servers (DNS) to manage. A DNS is basically an address book for the internet. Every time someone types in your web address (using letters), a DNS service translates it to a corresponding series of numbers (your IP address)
Usually, your computer is assigned a new IP address every time you log on and by assigning dedicated IP addresses to individual devices, you can see who your network's serving and better identify any rogue login attempts. For businesses relying on VPNs, static IPs can add a further level of insight and control. You can also use static IPs to manage fixed assets like CCTV and alarm systems. Plus, they're vital if you want to access your computer remotely or run your own website server.
Business continuity is another key reason for using business connections for your home workforce. If you can't afford for your internet to go down, even for an hour or two, working using residential lines, which come with no guarantees, could be a disaster waiting to happen. This is especially important for businesses that rely on large amounts of data, like law firms, media agencies, and those that are diversifying by connecting to clients online, like gyms offering online PT sessions.
So, are residential connections up to the strain of supporting a homeworking in the long term? The answer is simply no, and the already massive demand for homeworker connections is the proof.
When it comes to working from home – using data, video-calling, communicating online – you need a connection that's built for business, not one that's struggling to support you and everyone else in your home.
For more information, please get in touch with our team today.
How smart is your warehouse? Six ways IoT connectivity can raise your retail game and drive sales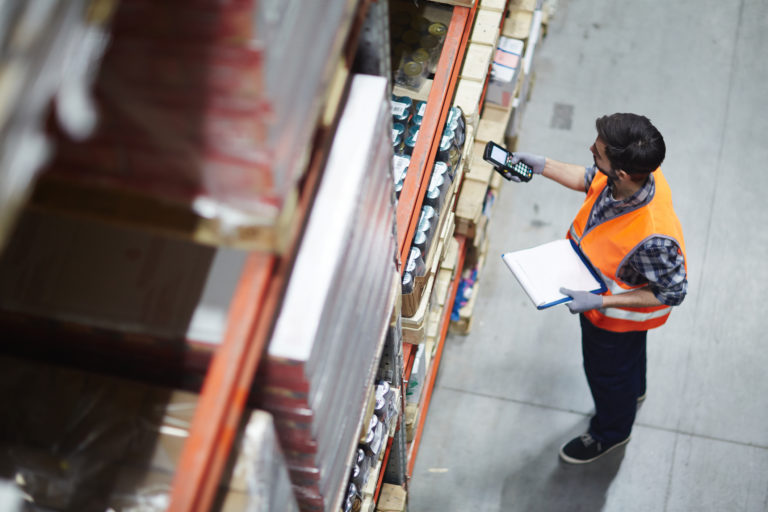 Hyperconvergence – Top tips for success
The hyperconverged market is heating up. With the speed, simplicity, and agility needed for a digital economy, HCI solutions are more efficient and deliver a better experience for end users.
Not all HCI solutions were created equal
What's the best solution, and how do you maximise the potential performance? It's a crowded market place out there, with vendors competing for market share. The real question is – what's the best solution for your business? What will enable you to overcome your specific challenges and enable your goals?
Our Data Centre and Virtualisation consultant, Joost Buelens, highlights the key considerations when looking to HCI:
How much compute and storage power are required to provide HCI services? Utlising the virtualisation host compute resources to provide storage services is the principal foundation behind all HCI solutions. Yet the amount of resource overhead consumed varies amongst HCI solutions, so always consider how much workload your HCI solution can support.
Network integration. What networking does the solution include? Optimal network performance is essential for a proper functioning HCI solution. To be fault tolerant, all data written to any node must be sent across the network to at least one other node, making it a vital part of the system. Some HCI solutions have the network built in, if not, you may need to invest in additional switches.
Fault tolerance. How does the solution provide fault tolerance? Some solutions use traditional RAID methods locally on each node, whereas others rely on replicating data to different nodes to provide fault tolerance. Differing strategies mean that some solutions will better handle multiple component failure than others which will impact resilience.
Deduplication and Compression. Does the solution use storage efficiency techniques to increase the amount of data that can be stored? In some HCI architectures, enabling dedupe and compression can be beneficial for performance – on write, compression means less data is sent to the disk, and using dedupe means only metadata needs to be updated. If the solution does not have compression and dedupe, you may need to purchase more nodes for a certain amount of data.
Orchestration & Automation support. How much manual work is required to get the solution to achieve what you want – both at installation and in operation? Consider how much resource you have available in your teams to manage the solution at installation and going forward. Can you integrate your HCI platform with any automation tools you are currently using?
HyperVisor support. This one is quite simple. While some solutions only support ESXi, others will additionally support HyperV.
Node Sizing. Can you buy or build nodes sized correctly for your requirements? If nodes are limited to a set number of small sizes, you could be paying for more compute than you need to get a certain amount of storage, or vice versa. The right HCI solution should allow you to scale economically as you grow.
Backup and replication. Some solutions have some backup and/or replication services built-in. Others are supported by popular backup products, so it's important to consider how to back up the HCI solution and how to replicate data for site resilience – some HCI solutions may even be able replace your current backup solution.
With multiple factors to consider, our consultants first listen to what you want to achieve, combining our commercial and technical expertise to design, implement, and manage the right HCI solution to support your specific requirements.
Speak to our experienced consultants and tell us your goals.
Endpoint security. Start at the DNS
Borderless networks are nothing new – we've heard about them for years. Users can connect to corporate resources on any device, from anywhere. Yet, for the first time, Cisco have a security solution that can truly claim to offer full security enforcement for a borderless network. That solution is Umbrella.
Umbrella positions itself perfectly by securing one of the fundamental building blocks of network communications – DNS. Almost all communications over the Internet, whether they are deliberately invoked by a user or silently invoked by applications, require a DNS lookup. Therefore, if you can accurately secure the DNS layer, you can accurately secure almost all network communications. If you can do this for users both on and off the corporate network then you are covering all of your blind-spots.
Yet this approach only works if the decisions you make are accurate. Originally developed by OpenDNS, this is where Umbrella steps up. From the outset, the solution has been built into the fabric of the Internet through close peering relationships with ISPs which result in Umbrella collecting enormous amounts of data on a daily basis (approximately 100 Billion requests per day!). This information is processed through industry-leading algorithms and data-processing tools to provide highly accurate information about which requests should be allowed or blocked. If a DNS request is blocked, users and, more importantly, malicious applications cannot (in most cases) access a malicious resource. Quite often, blocking network communications for a piece of malware is as effective as removing the malware completely.
As well as securing network traffic, Umbrella enforces your IT policy by controlling access to content deemed inappropriate for an organisation – essentially performing the job of a web proxy but with two crucial advantages: firstly, the majority of traffic will not need to be proxied (bad stuff is blocked, good stuff is allowed, all at the DNS level) making the solution scalable, high performing and less likely to break cloud-based applications; secondly we're not just talking about web requests here – DNS, and therefore Umbrella, cover all requests regardless of application or protocol. Further to this, if Umbrella isn't 100% sure that a site is safe, it automatically redirects web traffic to Umbrella's towers and WILL proxy that traffic so that malware scanning can take place and ensure no infection.
So, there must be a catch somewhere, right? Actually, there isn't. Umbrella is incredibly easy to integrate into existing networks. In some cases, it is as simple as changing from using your existing ISP DNS servers for external lookups to using Umbrella's servers. This simple change can be enough to secure entire networks in minutes. Even mobile devices can be protected using the Umbrella App.
The bottom line is this: you are already using DNS for virtually everything you do online – given the choice, why wouldn't you choose to protect it?
Learn more about Cisco Umbrella with a free, no obligation trial.