How SD-WAN can help digital transformation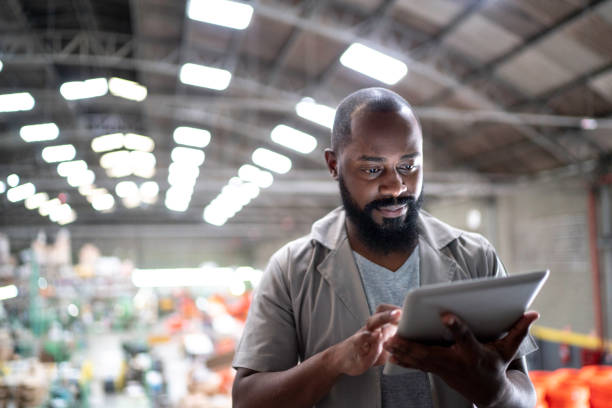 The pace of digital transformation in the last 18 months has excelled, and the speed of change has delivered the necessity for increased networking capabilities, security and bandwidth to support business growth. 
Those organisations with multi-site locations must be equipped to meet the increasing bandwidth demand of cloud applications, video streaming, teleconferencing and more. The transition to mass remote working during the COVID-19 pandemic has undoubtedly exacerbated bandwidth issues and old WANs are unable to scale effectively for today's workloads leaving organisations to seek a more effective solution in order to support a digitisation strategy.
What is SD-WAN? 
Software-defined wide-area networking allows organisations to extend the reach of internal networks to remote offices or home/remote workers with ease.  It simplifies the management and operation of a network by creating a virtual WAN architecture that allows organisations to securely connect users to applications. Centralising control of the network means that traffic across it is intelligently managed with software which increases application performance and creates a much better user experience in terms of productivity, agility and also in reducing costs.
SD-WAN will support digital transformation by following cloud-first principles, delivering flexibility, speed, simplicity and a cost model that organisations are embracing. It lays the foundations for what comes next – helping the organisation to remain agile and improve both employee and customer experience simplifying, securing and improving the network across branches and locations. It can consolidate point solutions, simplify network management, provide visibility into data apps and support new bandwidth-hungry digital strategies.
Adoption of SD-WAN is being driven by a number of key factors: 
Cloud adoption and digitisation is growing fast, and SD-WAN simplifies secure site-to-cloud connections helping to meet the bandwidth demands.
Application performance and SaaS optimisation. Easier deployment and visibility of applications in the cloud.
Network agility and visibility. It's easy to configure overlays for different classes of applications, quickly apply moves, adds or changes and it provides deep visibility into network and application traffic.
Cost savings. Replacing MPLS with internet connectivity
Improved security. More efficient management of security functionality
Closing the skills gap. Security is managed centrally rather than onsite.
Increased security. Real time threat intelligence and network traffic visibility
Helping international growth 
With the ability to more effectively connect locations and offices, SD-WAN provides the perfect opportunity for international growth.
It works as a network overlay – software that controls the devices within the network and the communication between each device, making the IT serving an international branch network truly centralised. Network administrators have the power to access the network including switches, via the software enabling the connection of devices, control of how they communicate with each other and allowing the connection of a 'branch' location almost immediately. It also means that in-house IT skills can remain centralised – no need to hire IT skills in the new location – instead providing access and orchestration of a network from any location.
SD-WAN offers a simple way to expand internationally without the expense of building new or dedicated circuits. By the same token, maintenance is much simpler too – an in-house IT team or a service provider can oversee systems. SD-WAN supports international business growth strategy.
Who is using SD-WAN to best effect? 
Organisations with multiple branches, stores or locations and over 100 employees have the most to gain from deployment of SD-WAN technology. For the most part the retail and manufacturing sectors have made huge gains from its deployment. For retailers, the seamless connection of branches or stores as well as connection to their warehouses and for manufacturers, in making their supply chains increasingly IoT-ready.
Retailers can manage secure payments – with the ability to expand connectivity over a wider area which allows them to take payments in more places — outdoor terminals, pay-at-the-pump options, self-service kiosks and even via mobile POS terminals, like tablets. Their supply chain has also made gains with faster delivery, faster inventory checks and automation of orders for high demand stock as well as tracking orders in real-time.
For manufacturers SD-WAN is instrumental in the creation of the smart factory – increased use of devices on the network creating exponential growth in data required for decision making. The ability to synchronise and use critical information between locations requires robust connections that only an SD-WAN can deliver.  By contrast MPLS deployment times are protracted because circuits must be coordinated with multiple carriers, creating delays to the synchronising of large amounts of data and information. What would take hours to administer can be achieved in minutes.
For more information about SD-WAN and how it can be a part of your digital transformation strategy contact the team today!  sales@vcg.group
Modernising your network post-pandemic

According to a survey of executives by McKinsey Global at the end of 2020, organisations have accelerated the digitisation of their customer and supply chain interactions and of their internal operations by three to four years. Further, the share of digital or digitally enabled products in their portfolios has accelerated by an alarming seven years.
The pace of digital transformation in the last 18 months thanks to the pandemic, has taken a quantum leap, and the speed of change has delivered the necessity for increased networking capabilities, security and bandwidth to support business growth.
Many of us are still working remotely, and at best, where the world is tilting back on a more familiar axis, it looks increasingly as though a hybrid model of working will remain for some time to come.
All of these shifts in our working patterns have created for CTOs, and those responsible for digital transformation, the need to find solutions that are a better fit for what comes next. For most that means a full modernisation of infrastructure to support the existing and future needs of the business.
Those organisations with multi-site locations must be equipped to meet the increasing bandwidth demand of cloud applications, video streaming, teleconferencing and more. The transition to mass remote working during the COVID-19 pandemic has undoubtedly exacerbated bandwidth issues and old WANs are unable to scale effectively for today's workloads.
Instead, integrating software-defined wide-area networks (SD-WAN) with support from an MSP into an organisation's existing network allows each site to direct traffic along the most efficient network path and to select the best available broadband option providing a reliable and cost-effective way to meet demands now, and scale for the future.
What is SD-WAN?
Software-defined wide-area networking allows organisations to extend the reach of internal networks to remote offices or home/remote workers with ease. An SD-WAN simplifies the management and operation of a network by creating a virtual WAN architecture that allows organisations to securely connect users to applications. Centralising control of the network means that traffic across it is intelligently managed with software which increases application performance and creates a much better user experience in terms of productivity, agility and also in reducing costs.
Why SD-WAN?
In an unrivalled 18-month period of pandemic-uncertainty where many are working remotely and from home, SD-WAN has been catapulted into the spotlight as a way to optimise the workplace – and future proof it.
Our adoption of cloud-based technologies is growing in line with the need for digitisation and traditional WANs, based on that conventional routers are not designed for the cloud – SD-WAN that is therefore required. It is designed to support apps in on-premise, public or private clouds and software-as-a-service applications with high levels of performance and security. It reduces complexity and optimises branch traffic routing – selecting the optimum path to route traffic to the internet without backhauling all traffic through the network hub.
Ten reasons to deploy SD-WAN
How do you know if SD-WAN is right for your organisation? We provide ten reasons why you might need an SD-WAN.
1. Your organisation is operating in the cloud, or across a hybrid set up and you're using SaaS applications.
2. Your organisation operates across multiple geographies
3. You have multiple branches/stores/offices
4. You want to eliminate network downtime and increase bandwidth
5. You want to deploy new apps and services quickly in line with rapid business growth
6. You have more than 100 employees – most of whom may be operating remotely at present
7. You want to be able to route traffic to the branches more simply
8. You would prefer an MSP to manage your network security as it grows in complexity
9. You want a cost-efficient model – OpEx instead of CapEx
10. You want to optimise a supply chain – perform inventory checks, automate orders and track them in real-time
SD-WAN will support digital transformation by following cloud-first principles. It delivers flexibility, speed, simplicity and a cost model that organisations are embracing.
Future-proofed technology
CTOs are faced with finding new ways to overcome increasingly complex challenges, but it's safe to say that technology investments made now will determine success for years to come – so the technology roadmap and where to invest time and money is pivotal to that success. Investing in the right technology will be the difference in winning or losing in the unpredictable business environment post-pandemic.
To support continued digital transformation, remain agile and improve both employee and customer experience simplifying, securing and improving the network across branches and locations lays the foundations for what comes next. SD-WAN can consolidate point solutions, simplify network management, provide visibility into data apps and support new bandwidth-hungry digital strategies.
Where organisations are challenged to implement or support the technology, a fully managed solution delivers the skills and hands-on task to keep the network running and protected around the clock, leaving in-house employees to innovate and deliver growth.
For more information about SD-WAN contact the team: sales@vcg.group
How a Security Managed IT Service can boost productivity during the home-working boom
Less than a year ago regular home working was a perk enjoyed by just 5% of the UK's 32.6 million workforce. Now, due to Covid-19, remote working is no longer a perk, it's an essential ingredient in business continuity.
Fifty of the UK's biggest employers have said they have no plans to return all staff to the office yet and the Bank of England's executive director for financial stability recently said social distancing guidelines meant there would be no "sharp return…to dense office environments" for the foreseeable future.
The challenge for IT teams has been refocusing their cybersecurity efforts from office-based networks and devices to cloud-based remote solutions which rely on employees' domestic internet connections and personal devices.
At the start of lockdown, switching IT focus was typically done at speed with continuity the goal, rather than market-leading cyber security.
Now, however, IT teams are having to ensure long-term, mass remote working can be achieved safely.
New and emerging digital technology
It isn't just that more employees are working offsite. There is also an unprecedented reliance on new and emerging digital technology which employees are using to connect, collaborate and remain productive while out of the office.
Video conferencing and messaging platforms such as Cisco Webex have kept operations running for businesses of all sizes and sectors. Data from Ofcom reveals, for example, more than seven-in-ten UK workers are now making video calls at least weekly – up 35% from pre-lockdown.
This increased level of employee connectivity comes with increased risk. The more employees remotely access resources on their corporate network, the more they use cloud-based software and the more they use unprotected personal devices, the greater the vulnerability. Now, more than ever, organisations need greater visibility of their remote worker's activity when they are working from home – what are their employees doing, what websites are they accessing and what devices are they using? The most effective cybersecurity solutions create a secure and visible connection between the home worker and the corporate resources they use.
Building a secure foundation for growth
Widespread home working has transformed and dramatically increased organisations' so-called 'attack surface'. But organisations that can effectively and confidently secure their networks are then free to grow their businesses, increase productivity, capitalise on flexible working opportunities and give all their employees the high-quality IT user experience they need.
The big challenge is ensuring IT teams have sufficient expertise, resources and personnel to protect their networks 24/7, 365 days a year from an ever-changing and increasingly complex adversary.
This is where investing in a managed cybersecurity service pays dividends. A managed security service enables you to confidently outsource the job of protecting your networks, safe in the knowledge that you're getting a cost-effective solution and freeing up your IT teams to innovate.
A market-leading managed security services provider (MSSP) such as VCG, can implement a wide range of cybersecurity measures designed to enable your employees to safely access your network from home. These measures range from establishing secure VPNs, to managing firewalls and much more.
For example an MSSP can monitor remote network access and activity, collecting, analysing and logging all activity across your entire IT infrastructure. It can also:
Identify and remediate threats on the corporate network
Secure connections from all devices and locations
Increase visibility of user activity
And respond to incidents as they occur.
MSSPs' detailed cybersecurity knowledge
Covid-19 and the dramatic switch to remote working has transformed the technology landscape almost overnight. Understanding how to build robust security infrastructure in this rapidly evolving environment is an uphill battle and requires teams to continually invest in new skills, technology and resources.
An in-house IT team may have little or no experience of installing, calibrating and running the cybersecurity solutions needed in the 'new normal'. A market-leading MSSP such as VCG, however, will have detailed experience having partnered with clients to understand how they operate, their objectives and manage their cybersecurity requirements accordingly.
Other benefits of partnering with an MSSP include reduced costs thanks to economies of scale, access to unique cybersecurity expertise and tools and improved scalability, so you can be sure of extra support in times of need.
A market-leading MSSP, such as VCG, will focus all its efforts on investing in the skills and technology needed to defeat the cybersecurity threats organisations are likely to face from increased home working. It will also leverage its links with vendors to ensure its partners benefit from the latest and best cybersecurity technology. An MSSP can also guarantee technical support 24 hours a day, 365 days a year – something organisations may struggle to achieve with a smaller in-house team.
At a time of great uncertainty and increasingly complex threats it pays for organisations of all sizes to build meaningful partnerships with experienced cybersecurity providers. The organisations that can secure their networks as part of a holistic business strategy will be able to empower their employees, unlock productivity, foster collaboration and even confidently grow their businesses during these challenging times.
Business-grade connections for remote staff could be the answer to cutting costs and excelling in the new working environment
UK businesses have adapted enormously since the Covid-19 pandemic hit. Almost overnight, they were forced to send workforces home and establish new remote working protocols. So much about the infrastructure, processes, operations and technologies we relied on was forced to change and now looks unlikely to return to 'normal' anytime soon.
Many industries have suffered as their business ground to a halt while everyone remained indoors, and despite the loosening of lockdown restrictions, businesses are now faced with the economic aftermath of the pandemic, described by Chancellor Rishi Sunak as a 'recession like we've never seen'. This is undoubtedly a challenging time for business leaders, but its not all gloom and doom. For some, the pandemic has thrown up new opportunities and presented new ways of working that they would have been reluctant to accept if they had not been forced into trying them by lockdown. For example, Chief Executive of Barclays Bank, Jes Staley, made headlines a few weeks ago by speculating that having thousands of workers in expensive offices may be a thing of the past, and the bank is reviewing its 'location strategy' long term in the light of its operations during the pandemic.  So if a Big Five bank like Barclays can see the benefits of embracing remote working for its 70,000 global workforce, why not consider a similar model for your business?
We've all faced the frustrations that go with home-working; worries about security, frozen video conference screens and lack of speedy resolutions to connectivity issues, but for weeks now desks have remained empty while teams worked from home, highlighting that it is possible to collaborate closely with colleagues without being in the same location. So how about a bit of new thinking for the 'new normal'? Rather than looking to return to a centralised future and maintaining expensive offices, let's focus on a new solution: business-grade connectivity for homeworkers.
It's becoming increasingly clear that outlay on physical office space is better spent elsewhere. Empowering homeworking through business fibre lines for remote workers is an ideal strategy for UK businesses looking to save money and excel in the new normal. Installing business-grade connections for staff will cut OpEx and remove the common frustrations homeworkers experience with their residential connections. Of course, this is a major change in mindset but as our lockdown experience has proved we can adapt much more quickly than we thought possible when change is forced upon us. So now is the time to capitalise on the lessons we have learnt during the pandemic.
Investing now will put you ahead of the game in terms of connectivity and cost efficiencies, but let's not forget the reason we were locked down in the first place. While COVID-19 remains an issue remote working is the best way to protect the health of staff and protect your business against an uncertain future.
Already a number of cities in the UK have had restrictions re-imposed and it is likely that the winter will bring a new wave of chaos. Let's face it, humans are sociable creatures so I can't see the office disappearing altogether but creating a workforce that can operate without one, certainly seems like the future.
For more information, get in touch with the VCG team today.
Are residential connections up to the strain of supporting homeworking in the long term?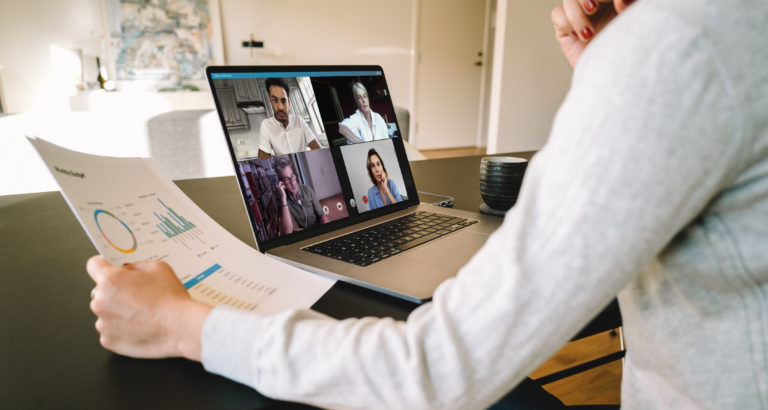 With numbers of people now being asked to work from home regularly, inevitably making vastly increased usage of high-quality video services as well as video-on-demand, there are genuine concerns that overloaded networks will not be able to cope.
For months now we have all endured the frustrations of carrying out business operations over residential connections. We've dealt with the bandwidth battles, the security issues and the downtime that takes forever to resolve.
But is this any way to run your business in the long-term? Not if you need the same kind of reliable, superfast connection you enjoy in the office. Now that homeworking has become the new reality for the foreseeable future, your business and employees, deserve better.
Since the start of lockdown, the internet has become noisier than ever. Figures from service providers show a 30% daytime uplift in internet traffic and a 10% rise in demand for voice as more and more people connect from home, at a minimum. The truth is there is a reason why business broadband connections exist. Business fibre is the only connectivity that can reliably, securely, and cost effectively keep businesses running, so why not use it for your home workforce?
A business-grade internet connection is arguably more important now than it was when we were working at the office. The good news is, however, that it is now possible to access business-grade fibre connectivity for your homeworkers. The even better news is that it is not only cost-effective but may lead to operational savings in the long-term, when you consider all the benefits. One of the main benefits of a line that's utilised just for business is that your employees will no longer be faced with sporadic bandwidth issues from sharing their connections with the rest of their household.
Media hungry content creators and businesses that demand 100% uptime may even adopt a premium business connection, such as a leased line, where traffic is not shared with any other user, ensuring that business-critical applications such as VoIP, video conferencing and email perform at the absolute best.
With the vast amount of data that we now share and handle online, security is a major consideration. So, don't leave your business vulnerable.
Business internet packages typically come with one or more static IPs. This is an important feature for business connectivity because it's easier for Domain Name Servers (DNS) to manage. A DNS is basically an address book for the internet. Every time someone types in your web address (using letters), a DNS service translates it to a corresponding series of numbers (your IP address)
Usually, your computer is assigned a new IP address every time you log on and by assigning dedicated IP addresses to individual devices, you can see who your network's serving and better identify any rogue login attempts. For businesses relying on VPNs, static IPs can add a further level of insight and control. You can also use static IPs to manage fixed assets like CCTV and alarm systems. Plus, they're vital if you want to access your computer remotely or run your own website server.
Business continuity is another key reason for using business connections for your home workforce. If you can't afford for your internet to go down, even for an hour or two, working using residential lines, which come with no guarantees, could be a disaster waiting to happen. This is especially important for businesses that rely on large amounts of data, like law firms, media agencies, and those that are diversifying by connecting to clients online, like gyms offering online PT sessions.
So, are residential connections up to the strain of supporting a homeworking in the long term? The answer is simply no, and the already massive demand for homeworker connections is the proof.
When it comes to working from home – using data, video-calling, communicating online – you need a connection that's built for business, not one that's struggling to support you and everyone else in your home.
For more information, please get in touch with our team today.
What's the difference between a Next Generation Firewall and a Web Application Firewall?
When it comes to protecting web applications we're often asked: "Why use a web application firewall if there is a next generation firewall in place?" The short answer is, you need both.
So, what is a Web Application?
During the web's infancy, websites were just static pages with very little user interaction. This changed in the 1990's as web servers started to allow communication with server-side custom scripts [1], and developers now had the ability to build solutions such as web-based email, web stores and blogs. These are all examples of web applications, a program that is stored on a remote server and delivered over the internet through a browser [1].
Nowadays, web applications are more complicated, with a dependence on HTML5, JavaScript and databases etc. They may be a repository for corporate data, customer data or payment information and as a result have become an attractive target for attackers and must be secured correctly.
What is a Next Generation Firewall?
A NGFW combines the functions of a traditional firewall with additional features like intrusion detection and prevention, URL filtering, Antivirus/Anti malware, identity awareness, time-based decisions and location awareness.
Most importantly, a NGFW provides 'application awareness.' A traditional firewall is based solely on network-layer attributes (like IP address, port and protocol) but this is not enough information to accurately identify or police an application. A NGFW looks for abnormal information in the headers of a message and even within the data itself, and can be set to look for specific character strings (words or phrases) within the message body to identify an application. From there it makes context-based decisions on application traffic in order to protect the network, typically this would be internal users heading outside the network.
Protecting the Application Layer isn't Enough
The issue here comes from the terms used by typical networking frameworks, in the OSI model for example the application layer is used to define "the collection of shared communications protocols and interface methods used by hosts in a communication network" [2], examples of which include HTTP, FTP, BitTorrent and SNTP.
Protecting the traditional application layer fails to fully protect an "application". As shown in Figure 1, additional resources within infrastructure applications need protecting, such as web servers, business applications and application data.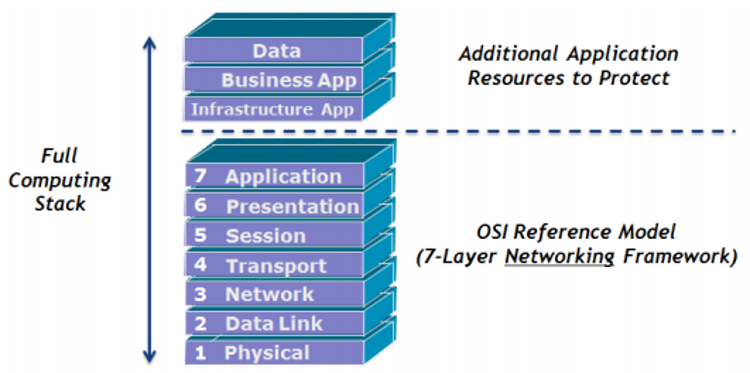 Figure 1 – The full computing stack model [3]
To protect Infrastructure apps, business apps and data, application fluency is required. Although a NGFW can identify an application regardless of the port and protocol being used this is not the same as application fluency, which needs the ability to truly understand how an application works rather than just what it is.
Enter the Web Application Firewall
A Web Application Firewall protects web servers and hosted web applications from threats at the highest level of the full computing stack and from non-volumetric attacks in the network layer.
WAFs are different from NGFWs in that they have the ability to:
Provide DDoS protection at the application level
Validate inputs (Stopping SQL injection)
Provide cross site scripting protection
Provide virtual patching to apps before vendors release official patches
Block attacks based on known or custom defined application vulnerabilities
Detect cookie and session tampering attacks
Block unwanted web traffic from websites and applications
Block potentially sensitive server responses from attackers
Increase site speed and performance through advanced caching mechanisms
A WAF achieves critical application fluency in a few different ways. Many modern WAFs use automated learning to understand typical application behaviour over time, and as a result can differentiate between malicious and legitimate traffic. Manual configuration of application policies allows developers/ admins to tell the WAF exactly how their application works and the application fluency required to make decisions on traffic. High spec WAF's and many cloud solutions will have the ability to conduct HTTPS decryption, enabling the WAF with deeper insights into application traffic. Couple these features with a default security capability and some business logic and it can make decisions a NGFW couldn't on how to process web app traffic, which in turn grants them a greater level of protection.

Figure 2 – A WAF in the Data Path [4]
WAFs are typically deployed inline, behind a traditional or next-gen firewall (See figure 2) functioning as a transparent reverse proxy or a reverse proxy. A transparent WAF allows traffic to be sent directly to the application server, whereas a non-transparent WAF will have a client's traffic sent to it first and can provide greater protection to the application server, although often at the cost of performance.
References:
[1] https://securelink.net/en-be/insights/waf-vs-ngfw/
[2] https://osi-model.com/application-layer/
[3] https://www.citrix.com/content/dam/citrix/en_us/documents/products-solutions/web-application-firewall-delivering-must-have-protection-for-the-modern-enterprise.pdf
[4] https://www.f5.com/company/blog/where-does-a-waf-fit-in-the-data-path
VCG proud to support the NHS Nightingale Hospital at the NEC
Two weeks ago, VCG was asked by our client, The NEC, to help design and provide a completely new network for the emergency deployment of the NHS Nightingale Hospital at their Birmingham site in response to Covid-19.
NHS Nightingale Birmingham provides an additional facility for patients with Covid-19, helping to ensure there is enough critical care capacity within the system. The day 1 facility will initially provide 500 beds, with the capacity to scale up to 4,000 beds.
Axonex were already working with The NEC on a number of projects, including a network transformation project across their entire UK estate. To help the NEC in their additional requirement for NHS Nightingale, we were approached to deliver a network that was both scalable to support the required capacity but also a fully resilient, medical-grade solution.
Setting up these facilities is an enormous organizational challenge. Alongside the NEC, University Hospital Birmingham, MOD and other providers, the VCG team worked to have the network solution up and running in less than two weeks.
We're immensely proud of the VCG engineers and project team who have dedicated their professional and personal time to install over 150 network switches connected to new structured cabling in just 7 days.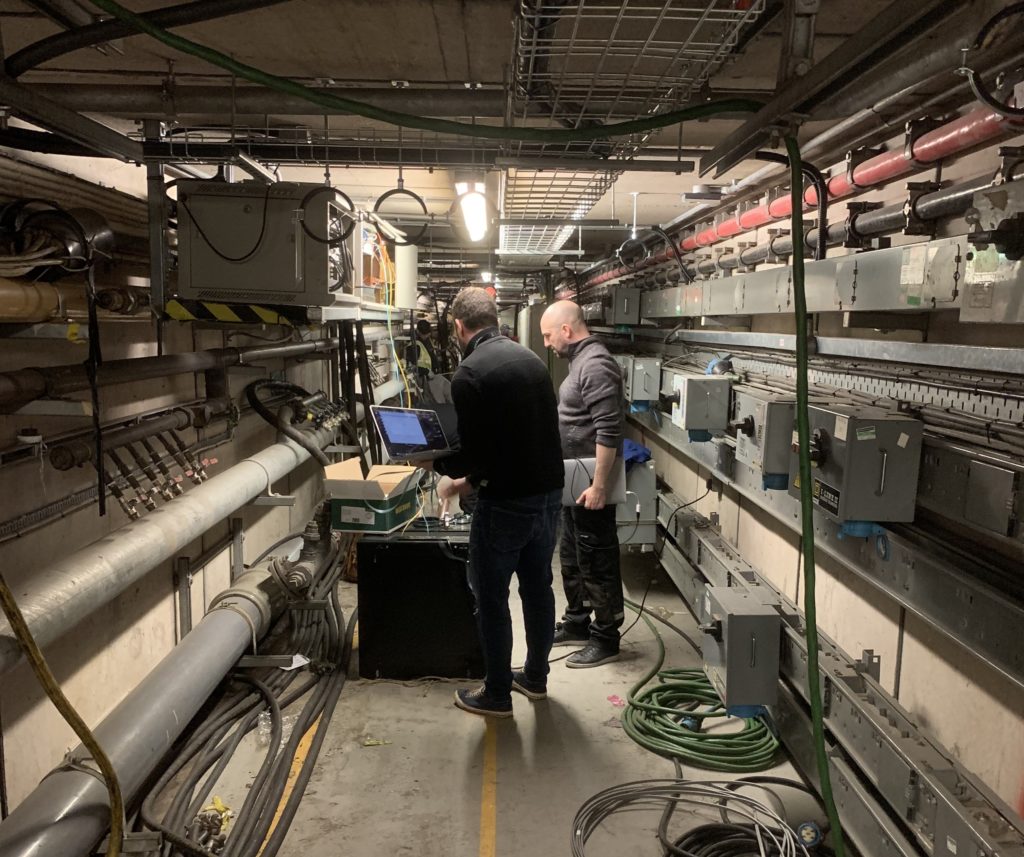 Image: The VCG team on-site at the NEC
VCG have worked closely with the NEC and Cisco UK team to utilise the latest network technology with Cisco DNA (Digital Network Architecture). The VCG NOC team will provide on-going support to the NEC IT team, supporting their team to ensure critical services remain live and support the hospital in its full capacity.
"In difficult times, it's been fantastic to see the teams at VCG and The NEC dedicate themselves to this project. I am immensely proud of our team for their support and dedication, especially given the risks around social distancing during these worrying times.
Yet we know our role is a small piece of the puzzle compared to all the medical staff on the frontline and many others working around the clock to complete a project that would normally take months, even years. These organisations and individuals have come together to work collaboratively as we work towards the collective goal.
Our admiration and respect go to all the medical staff dedicated in providing the highest standard of care to those that desperately need their help in these difficult times."
Andy Peters-Smith, VCG
Remote working: what you need to know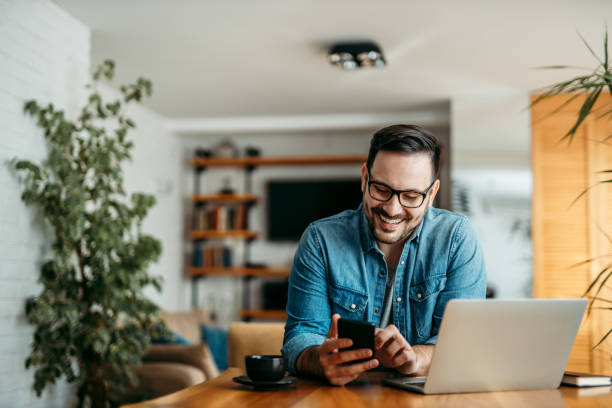 Now that homeworking is here to stay, we explore the essential technology and internet access for enabling robust remote working.
The world seems very different than it did in January. Ever since the lockdown started on March 23rd, the entire economy has found significant challenges in enabling teams to work from home for the foreseeable future, especially around productivity, security, resiliency and collaboration.
Finding novel solutions to these problems will help businesses in the long run, not only to increase the agility of businesses, but improve productivity too, though, only if the right foundations are put in place first.
As the dust is starting to settle, we're beginning to get a clearer idea of what our customers will need in the short and long-term, to ensure businesses can carry on thriving, even through these tumultuous times. But one thing is for sure: homeworking is here to stay.
During this period of unpredictability UK businesses have been forced to adapt to homeworking and some have adapted better than others. For most it's been a matter of trial and error and seeing what works for each individual operation.
So, here's some top tips for adapting to a successful homeworking strategy.
1. Choose scalable connectivity
Your team now has all the physical hardware it needs – laptops, video conferencing software, wrist rests and second screens – so, that's mission accomplished, right? Wrong.
Your homeworker's communication is only as effective as the internet connection it runs through and the residential connections we all rely on for our iPlayer, YouTube, browsing and gaming are just not fast, reliable or secure enough to handle business usage.
Internet services for businesses are usually built to include a number of device and network-level security features to protect operations from malicious sites, hackers and misuse.
Considering that homeworking seems here to stay, it's time to look further afield than just the office's connectivity and look to bring remote worker's internet connections in line with those used at larger office sites, because there are plenty of benefits, other than security that your team will be able to take advantage of.
Supporting homeworkers is an important consideration for businesses looking to protect their future success and by broadening the scope of your network to your team's home offices, you can take back control of your system's performance and gain a more detailed insight into team performance and the efficiency of your operation.
2. Collaboration with clarity
While businesses need to ensure homeworkers don't fall victim to endless meetings and video calls in the name of 'clear communication', they do need to provide connectivity that supports high usage, while face-to-face contact is not an option.
Keeping staff morale high is important, especially at times like this. So, look for tools that enable your workers to communicate in different and more personal ways. IM software like Slack, Microsoft Teams, and MiCollab, are perfect for quick conversations with more involved, personable dialogue and the option to include emojis and GIFs, making communication more enjoyable and more responsive than traditional email.
Collaborative tools like virtual retro boards, workshop facilitators, and live polls and Q&As, keep staff engaged during town halls too, so make sure you're using the right tools for the task at hand!
As some return to the office part-time, we will start to see more hybrid meetings, with some office attendees, and others from home. Therefore, it's even more essential to get the process correct to ensure remote employees feel involved and part of the team, while 'on site' employees will require equal access to the tech they've been using at home.
3. Expect distraction and work around it
As you may be aware, childcare continues to be a challenge for many employees …
It's an issue that employers can help overcome. By making time for regular check-ins that accommodate individual circumstances, employees can work around their existing constraints, so set your expectations and offer flexible ways for staff to meet them.
One person might prefer a check-in email at the end of the day, or another may like to correspond over IM throughout the day. As long as you're considering their home/life balance when working out deadlines, then you should keep your team happy and (relatively) stress-free.
Keeping in touch is more important than ever but, with a rich stack of tech in place, you can host quick and effective check-ins with the different members of your team. Collaboration platforms like Microsoft Teams and MiCollab allow people to see when each other are busy or when they're in calls. This enables workers to better use their time, not calling colleagues that are already in meetings, or on lunch, for example.
Ultimately, by allowing staff to take better and more control over their time and providing with the right tools to assess their teams and operations, business can become more productive with a robust homeworking policy and our products and services can enable you to do just that, so get in touch and discover how we can help you adapt to the new normal of the economy.
Superior Technology to maintain efficiency
SLAs
If the internet goes down at the office, you lose money, so quick fixes are essential and the same goes for your homeworkers too. Internet outages on residential lines have no guaranteed timescales for a fix, which could mean hours, days or even weeks of lost productivity for staff. Business connections mean fast fixes within the agreed Service Level Agreement (SLA) guarantee.
Better Bandwidth
While consumer download speeds are usually up-to-task, upload speeds are often overlooked. As video calling and VoIP calls are reliant on both upload and download speeds, they're key to collaborating in real-time for your staff.
Reliable Remote Management
Remote employees may require secure VPNs to access central information and business can't manage an employees' residential connection as its completely separate from the business. Therefore, Static Ips and strong remote management features are essential features, unique to business connections. They're also perfect for running fixed assets like CCTV and alarms systems, that again can be managed remotely.
For more information or to discuss your requirements in detail, please get in touch with our team today.